Probably you have noticed It's a pain when you have to access the boot menu of a virtual machine by pressing <ESC> button while in the VMWare BIOS POST screen. It clears so fast you have to press the button multiple times, but still very complicated (if you press it after when the boot menu has been displayed, it is closed… AAAArrrrrgggghhhhh).
Instead of trying 5-10 times until get it, there is another simple solution. It is possible to add a boot delay in milliseconds.
Edit the virtual machine settings and select the "VM Options" tab.
Change the "boot delay" value from 0 to, for example, 20000 milliseconds (that is more than enough).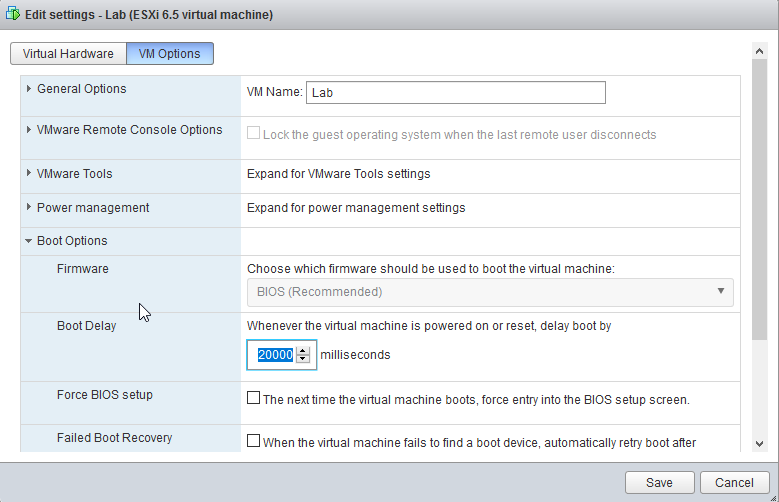 Save the change, power on your virtual machine and take your time to press the <ESC> button while you can see in the lower right corner the remaining seconds 🙂